Security
Always lock your cycle in well-used and properly lit areas where it is visible to passing pedestrians if leaving it unattended.

Use a good quality lock that matches the value of your bicycle. If necessary use two different types - a D-lock as well as a flexible one.
Thread it through the frame and at least one wheel if using one lock and secure it to something immovable, such as a cycle rack or railings.
Remove and take with you quick release valuables such as lights, pumps and panniers.
Ensure your cycle is easily identifiable. Make a note of model, frame number, colour and any accessories. Also photograph it and have the underside of the frame marked with a post code.
Insure your cycle and if it is stolen report it immediately to the Police.
There are a number of schemes where you can register your bicycle on a website but one recommended is Immobilise.
Bedfordshire Police regularly organise events where you can get your cycle marked and receive crime reduction advice.
A leaflet can be downloaded on how to keep your bike safe.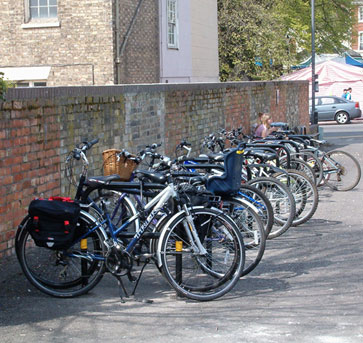 Bike Thefts - Bedford Borough
From a high of 72 bike thefts during 2014 to a low of 17/21 at the beginning of 2015 the number has been slowly increaing again during 2016 (see figure below).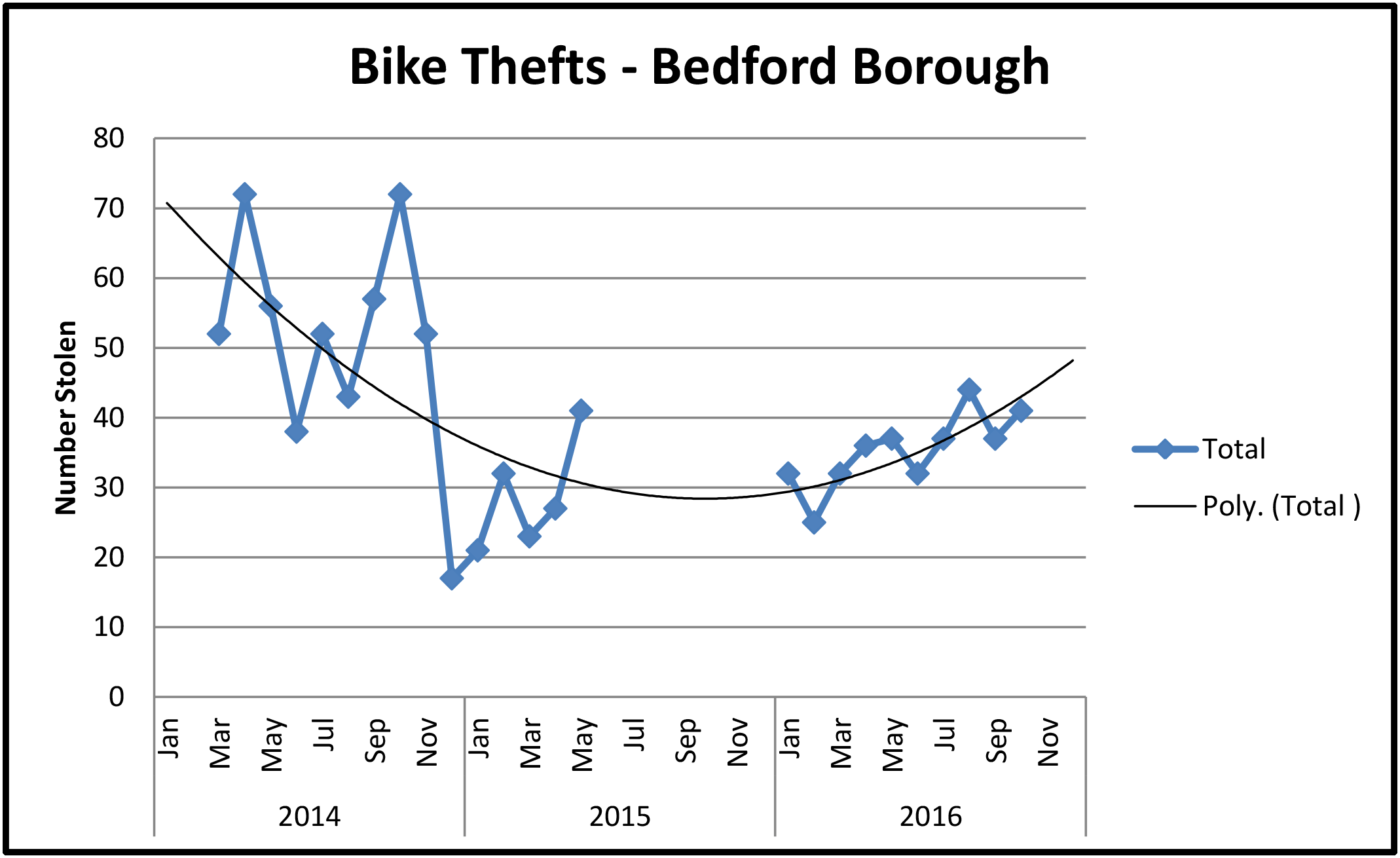 The top five hot spots over the last four months have been the Town Centre (41), De Parys (17), Harpur (11), Kingsbrook (10) and Kempston South (8).
&nbsp
&nbsp
&nbsp
&nbsp